Coming off the heels of Catriona Gray's win in the Miss Universe 2018 pageant, two other Filipino-Australians carried the flags of the Philippines and Australia with aplomb.
Karen Gallman, 25, won the title of Miss Intercontinental 2019 during the coronation night held in Manila on 26 January. Karen is the first Filipina to win the title in the pageant's 47-year history. She outperformed over 80 candidates from all over the world, where Costa Rica was named First Runner-up and Slovak Republic, Second Runner-up. 
During the Q&A portion, she was asked to define success. Her response was, "For me, success is not just about winning in life but setting goals — smaller goals — and achieving your dreams and working hard for everything you want and always looking up to God and being thankful for everything. For me, that is success."
Aside from making pageant history, Karen also got to wear what is touted as "the most expensive pageant crown". The pageant enthusiast website Missosology described the crown to be embellished with 720 diamonds with a total of 21 carats. It also reportedly has a huge .50 diamond carat. Designed by FUQI China, it is valued at around AUD499,736 or P18.99 million. 
In a recent interview with CNN Philippines, Karen shared her advocacy on improving education, especially in the rural areas. She related how her experiences such as walking long distances to go to school when she was studying in Bohol, and her education in Australia and seeing the disparity in the quality of materials and overall instruction led her to pick up on this cause. Karen said she will stay in the Philippines, even if she has the option to stay in Germany as Miss Intercontinental.  
She took to Instagram to thank her fans and mentors. "I'm so proud to bring our nation its first Intercontinental crown. The overwhelming support from you all has been amazing and I can't thank you all enough nor have done it without you. This crown is not just for me, it's for all of you and a representation of what we can achieve as a nation. Keep pushing to be the best version of yourself by always looking up to God and being thankful for everything."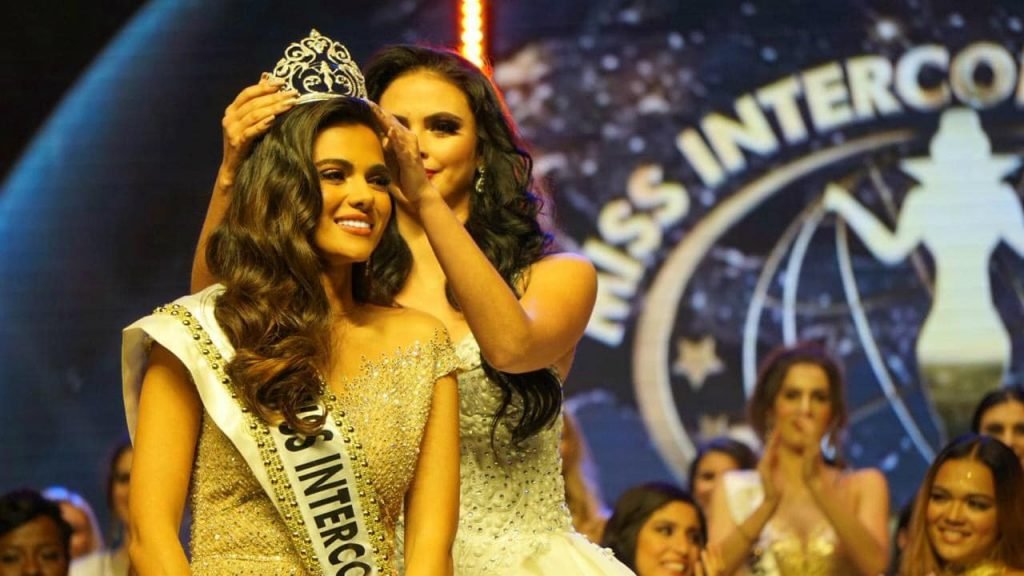 WATCH: Full coverage of the Coronation Night
Meanwhile, carrying the sash of Australia was Filipino-Australian Kim Fyfe who competed in the Miss Tourism World Intercontinental 2019 held in Nanjing, China on 8 January. She was named Oceania Tourism Ambassador and was awarded Best in Evening Gown. Previously, Kim has represented the Philippines in the Top Model of the World in 2015, and also joined Mutya ng Pilipinas in 2014 where she won Second Runner-up. 
The Philippines' candidate Francesca Taruc was crowned Miss Tourism World Intercontinental. Francesca, who hails from Angeles City, Pampanga, was also given the Best Body award during the pre-pageant.